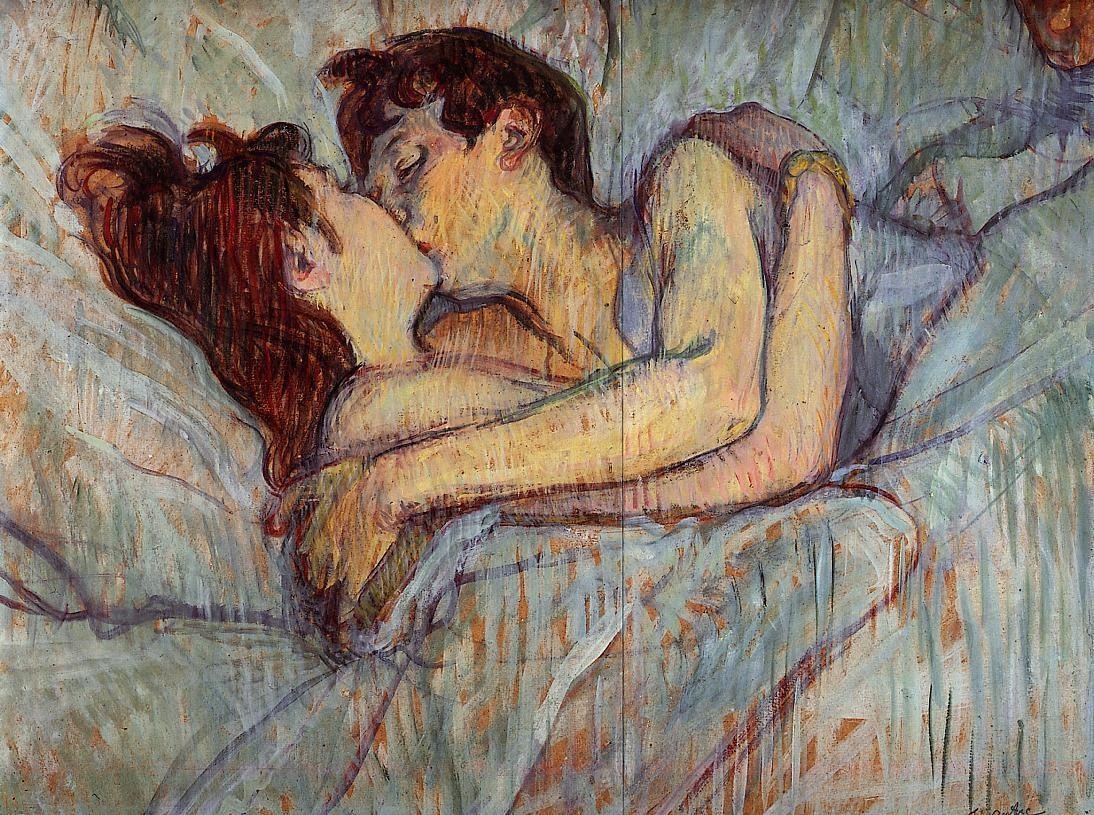 ▲ Dans le lit, le baiser, Henri de Toulouse Lautrec, 1892.
Blue eyes flashed hot, leaving every pink part of her flushed and tingling with invisible touches.
Smiles were promises; kisses delicate sweet wine, an erotic warmth she drank down. Her heart fell from a flying trapeze.
Later, their bodies asked rain scented midnight questions.
This is how it began. Why spoil the story by telling you how it ended?
§
This entry is part of Jack Rusher's archive, originally published January 9th, 2014, in New York.