When I was just a boy, nine or ten years old, I heard that the bones of a herd of ex-bicycles were rusting away in a shed on a neighboring property. I cobbled together a working "Frankenbike" from the bits and pieces I found, and it turned out this simple machine was the real-life version of the Seven-league Boots about which I'd read in fairy stories.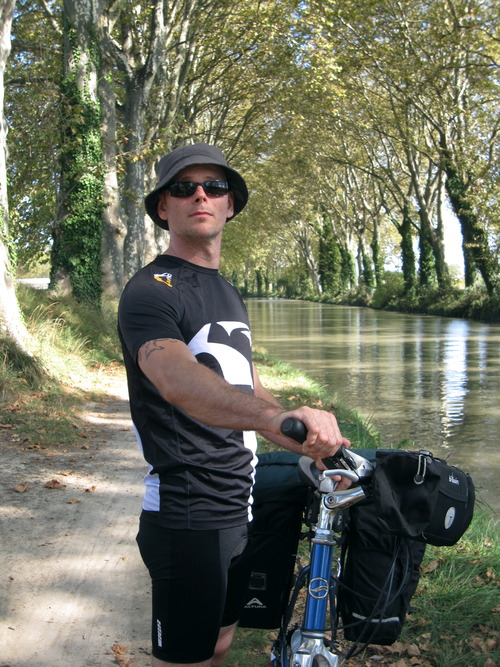 ▲ Jack Rusher with bicycle on the Canal du Midi, by Leitha Matz
The bicycle didn't burn fuel or eat food, required nearly no maintenance, and it was always there, waiting to carry me wherever I wanted to go. It was not just a conveyance, but a lesson in freedom and self-reliance, and I've never been long without one since then.
As for why I'd choose a bicycle for this summer's ramble: I have traveled extended distances on horses and motorcycles, in cars and caravans and kayaks, asleep aboard overnight trains and intercontinental airplanes, in steerage on ferries, and on foot for hundreds of kilometers at a time, but there remains something magical about seeing the world from the seat of a bicycle.
§
This entry is part of Jack Rusher's archive, originally published February 12th, 2014, in New York. Written in preparation for an epic 1400km ride from Berlin to Paris.