Kayaking the Spree and the Landwehr Kanal yesterday, we encountered a ghost ship. There was something very Mad Max about seeing this rusting hulk seemingly floating in the center of the city, and we half-expected it to be full of squatters. Instead, it was uninhabited, the holds and lower decks completely submerged, graffiti and evidence of past parties everywhere.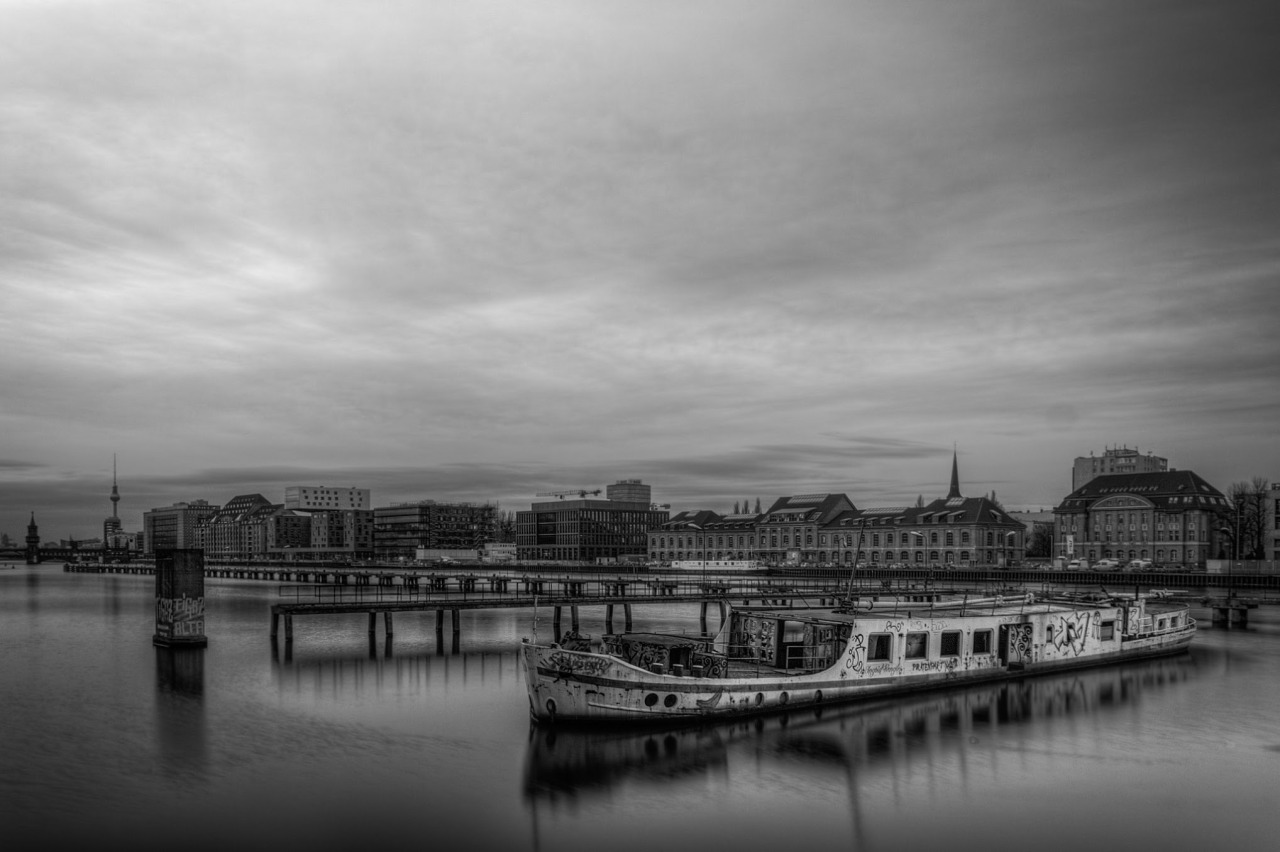 ▲ Dr Ingrid Wengler, by Chris Wolf
The Internet later revealed the sad story of the ship. Her former owner had called her the Dr Ingrid Wengler after his deceased wife. He had lived aboard her down river until the local harbor authorities decided it was a "danger to shipping" and snatched it away while he was on land, cutting the electrical and telephone wires and dumping the ship here. The bilge pumps failed, and down it went until it was aground on the bed of the Spree.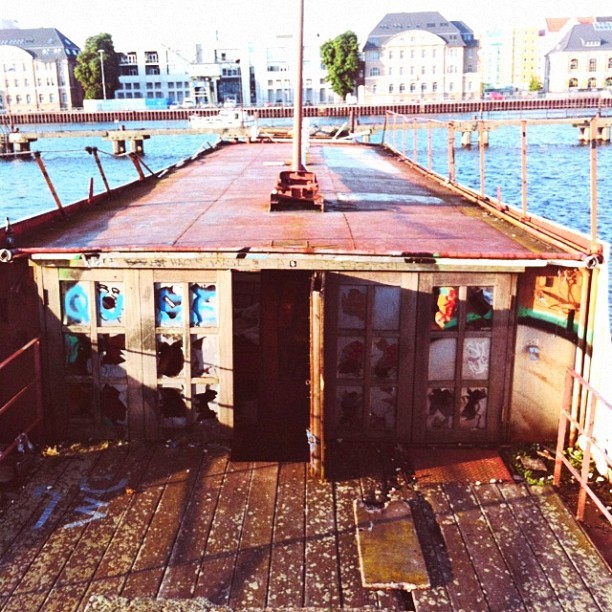 ▲ Dr Ingrid Wengler, by Jack Rusher
There was no danger in this adventure, but it still raised my hackles to stand on the deck of a sunken ship.
§
This entry is part of Jack Rusher's archive, originally published August 26th, 2013, in Berlin.