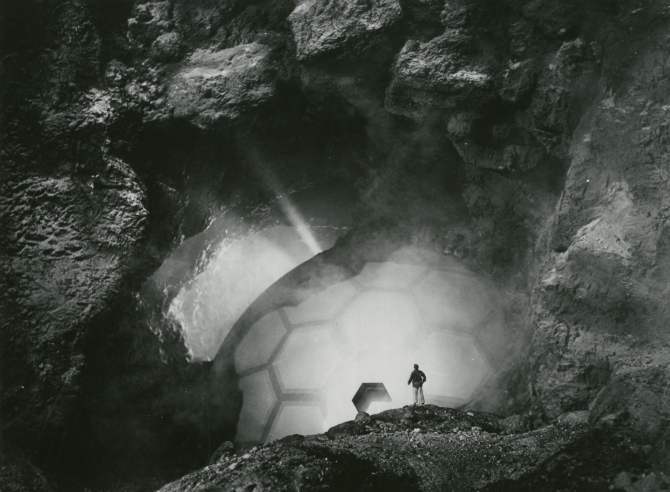 ▲ It Came From Outer Space, 1953.
This quarry cries on havoc. O proud death,
What feast is toward in thine eternal cell,
That thou so many princes at a shot
So bloodily hast struck?
–Hamlet: Act 5, Scene 2.
A NOTE LEFT ON THE FLOOR OF A CAVE
We have read the instructions for departure. The ship will do most of the work, thankfully. At least our scientists got that much right. We'll sail above the moon and beyond the stars on a silent stream of light, carrying all that remains of civilization.
We thought it would be the Chinese when we built this bunker deep beneath the Earth, not our own Automated Killing Machines. All those jokes about SkyNet must have left a rancid taste in the mouths that had told them once the slaughter began.
Making the drones sentient was a betrayal greater than black-bearded Iscariot's. If only they had read more Asimov and less Heinlein, things may have turned out differently.
If anyone finds this, if anyone is left alive, we're sorry.
§
This entry is part of Jack Rusher's archive, originally published January 28th, 2013, in New York.